Welcome to TAMPA BAY'S Progressive Media & Music...
THANK YOU LOYAL TAMPA BAY CLIENT/Friends
WHO HAVE MADE US THE LONGEST RUNNING,
CONTINUOSLY OWNED AND
OPERATED FACILITY IN IN THE USA!
What do Volkswagen, Mettalica, Sony Records, John Deere, EA Gaming,
E-one Entertainment, Santana, Emnem, Redline Records, JZ and Mary J Blidge,
Home Shopping Network, Whitesnake, Alex Taylor, Greg Allman
and on and on have in common???
They use Tampa Bay's biggest and last standing North American pressing plant -
in the country to replicate their CD's and DVD's.
Progressive Media's 40 year relationship and killer credit rating means the only
way replicated (not cheesy back door burned) 1000
pc orders can be replicated by our last standing,
largest, 25 line cd & dvd replication huge facility is by going through our Florida,
Tampa Bay Based, CD-manufacturing facility -TAMPA BAY'S Progressive Media.
(CLICK HERE TO LEARN MORE)

Since 1978 OUR TAMPA BAY FACILITY has never missed a
deadline manufacturing the highest quality media available.

That means you will never hear that during our
unprecedented 40+ years of successful ownership that we
HAVE NEVER LOST OUR CLIENT'S ART AND SHOW NO SIGN OF SLOWING DOWN -
Over and over we have to recreate a poor client's title that
was done on the cheap, and never properly
stored by tiny little brokers or tiny little regional cd plants---
THEY LOST ALL THE EXPENSIVE ART AND MASTER
WHEN THEY WENT BELLY UP!
What can you do? There was a reason the flyby-nighters are suspiciously cheap!
We've maintained in Tampa our precious
digital art going back more than 40 years! Now we have to
spend time recreating what the discount no-names lost!

From manufacturing compact discs, cd rom, digipacs, dvd's, eco wallets, AND LP transfers,
Audio cassette transfers, DVD transfers, VHS video tape transfers, BETA & BETA MAXX transfers, hi8 transfers,
Super 8 and 8mm film transfers, PAL and Secam conversions, even vintage WIRE RECORDER transfers
we have been your trusted, one stop solution. If you can play it, hear it, or see it ,
Progressive Media & Music has always been the first choice
when the project must be on time and really matters.

We are the oldest continuously owned and operated facility in the USA -
40 year shipping relationships gets you the best rate.
40 year continuous owner ship means your art and masters will always be here!
Read an every day true story below about Tampa Bay's Progressive Way..
Then Check Our References -
We have a ton of them. As the last standing, longest single owned
& operated facility in the United States,

SEE WHY CLIENTS FOR 40 YEARS TRUSTTAMPA BAY'S
PROGESSIVE MEDIA TO SAY WHAT THEY DO AND DO WHAT THEY SAY!

Of course price is important. However when your project is completed a
"low-ball INTERNET price" won't be as important as...

• Quick deadlines that are actually met...
• Award winning art design...
• Highest quality materials were used in all phases of production...
• State of the art mastering & replication...
• No "Low Ball Louie" shipping rip offs! Our 1000 packages ship UPS at COST.
Scammers - sell a cheapy product then
charge as much as $375 to ship the same thing we ship at COST!

Read the story below then click the link to be saved from INTERNET based, email only, no actual street address, always get voice-mail, never talk to the same person, or subsidiary of a corporate conglomerate 1 per-center, here today - gone tomorrow, bait and switch INTERNET based rip-off artists.....

A SAD STORY WITH A HAPPY ENDING...
This summer one of our regular clients got ripped off by an INTERNET based scammer who advertised a too good to be true price. When it became obvious the INTERNET based company was going to blow the deadline, the "companies'" response was "Oh Well..." By now the band's gig was only 2 days away. A Progressive Media crew stayed up till 2 in the am Friday night and drove the discs out next day to the gig. This was even after the band went somewhere else besides Progressive and were lied to and ripped off by a INTERNET based scammer who quoted a low-baller price. Naturally this INTERNET based rip off company said "Oh Well" when confronted by the missed deadline. They had the client's master, they had the client's art and they had the client's MONEY. But most importantly they had burned up the client's time and callously endangered the deadline.
In spite of the band's momentary lapse of reason, our team stayed up till 2 in the am on a Friday night and drove the discs out to the gig the next day!
We met the deadline because THAT IS WHAT WE DO. The band was ecstatic and all is well... Try getting an INTERNET based company or some subsidiary of a corporate conglomerate to do what Progressive Media does on a regular basis!





 

Don't let the low-ballers steal from your by tripling the shipping cost!
• All communication was professional, yet personal
• Confidence that your project was handled professionally
by an organization that's successfully completed over 10,000 projects
for clients all over the world for over 40 years...
• You know you are working with a proudly independent manufacturer, not a subsidiary of a greedy corporate conglomerate cartel for over 40 years!
• Confidence you were working with a company that won't "fly by night" with your project & lose your art & master
•and has an excellent Dun & Bradstreet rating with 1000's of references...


Don't get scammed by INTERNET based "LOW-BALL LOUIES"
and faceless corporate 1 per-centers. click to Learn The
dreaded SIGNS OF SLEAZE



ASK ABOUT OUR
NEW GREEN
PACKAGING!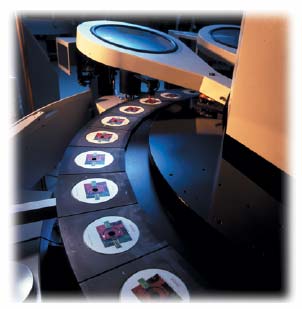 Progressive Media & Music
APPOINTMENTS ONLY PLEASE
Holmes Beach,(ANNA MARIA), FL 34217
813-251-8093
info@progressivecds.com
© 2019 Progressive Media & Music