ALL YOUR PRECIOUS TRANSFERS ARE DONE HERE IN TAMPA FLORIDA IN HOUSE BY OUR STATE OF THE ART EQUIPMENT!

DO YOU REALLY WANT TO TRUST THE ONLY COPY OF IRREPLACEBLE PRECIOUS MEMORIES TO SOME LOWBALL INTERNET OUTFIT - THAT OVER AND OVER OUR CLIENTS HAVE FOUND TO THIER HORROR COMMENTS LIKE "OH WELL YOUR TAPES NEVER GOT HERE!" IS THE RESPONSE THEY GET WHEN THE ONLY COPY IN EXISTANCE "GOT MISPLACED", "OR NEVER GOT THERE".
AT PROGRESSIVE MEDIA ALL OF YOUR IRREPLACEABLE PRECIOUS MEMORIES ARE PROPERLY CATALOGUED AND NEVER LEAVE THE TRANSFER DEPARTMENT.
YOU ALSO LOOK US IN THE EYE WHEN WE DO BUSINESS, HERE IN THE SAME TAMPA FLORIDA LOCATION FOR OVER 40 YEARS! NO DODGY"PICK UP AND DELIVERY" - RISKING DAMAGE AND LOSS BY PART TIMERS TRYING TO SCORE A FEW BUCKS WORKING OUT OF AN APARTMENT WITH NO BUSSINESS LISCENCE, OEM INSURANCE OR THE BUILT IN TRUST OF 1000's OF OUR FAMILY of CLIENTS, THE FBI, STATE PROSECUTORS OFFICE, PUBLIC DEFENDER AND LAWYERS ALL OVER THE TAMPA BAY AREA!
WHEN A LOWBALL LOUIE ADVERTISES SOME RIDICULOUS PRICE _ YOU HAVE THE RIGHT TO ASK... (LIKE CLINT EASTWOOD), "DO YOU FEEL LUCKY" AND IS IT WORTH THE DANGEROUSLY HIGH CERTAINTY OF LOSING ABSOLUTELY IRRPLACEBLE MEMORIES. MEMORIES THAT ROUTINIELY GET LOST IN THE SHUFFLE BY OUT OF STATE "DISCOUNT" HOUSES and LOCAL LOW BALL LOUIE PART TIMERS!
TAPE, VHS, BETAMAX, DAT, DVD transfers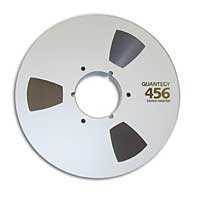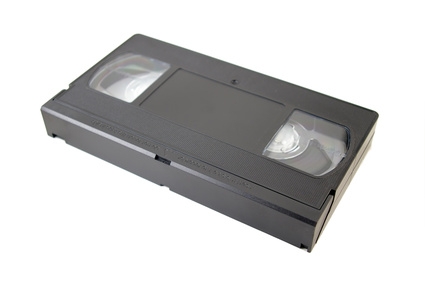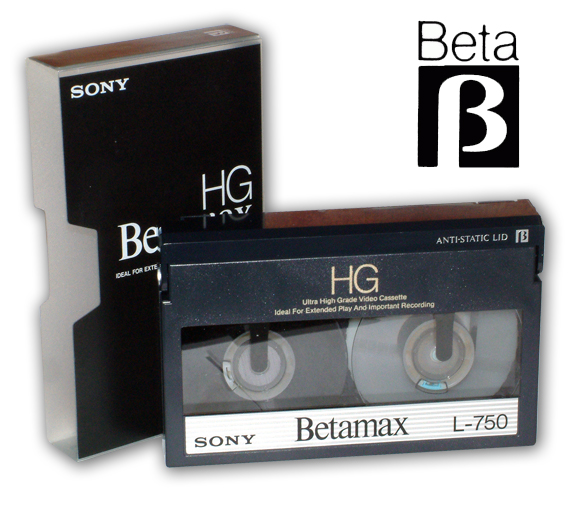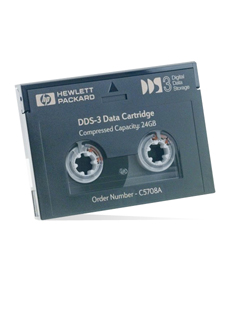 MINI DV & BETA & HI 8 - 8mm tape transfers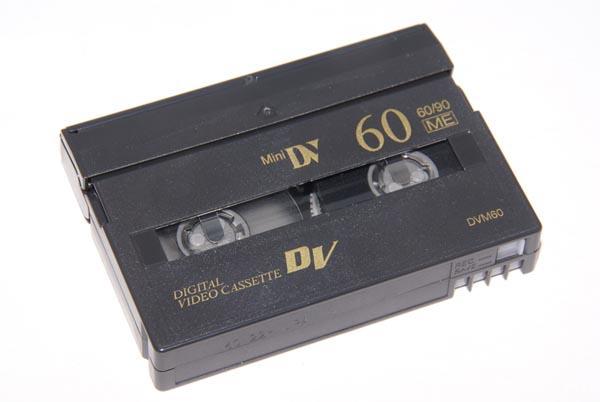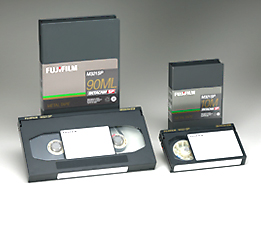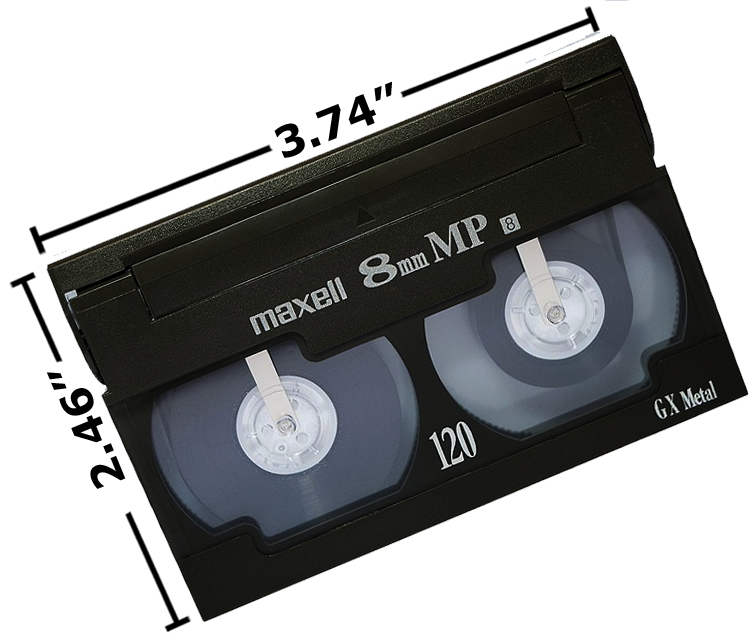 LP & CASSETTE & DAT tape transfers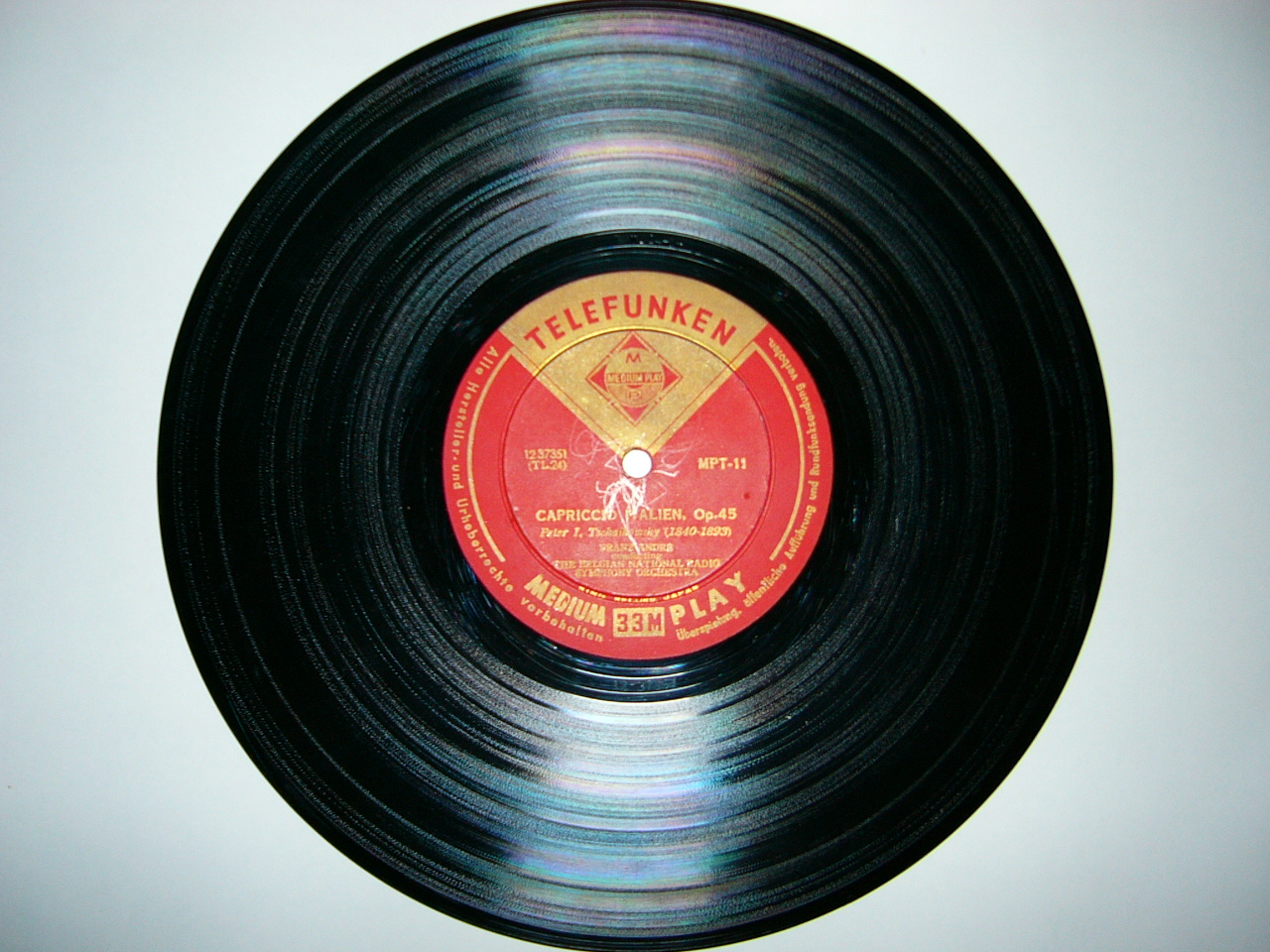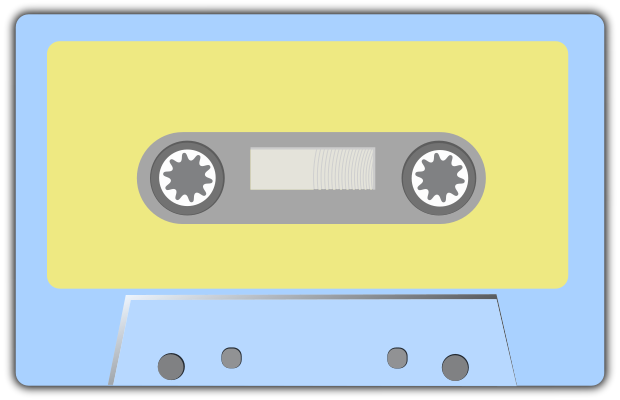 New! PAL & SECAM conversion & transfers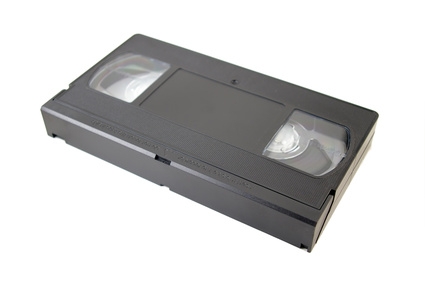 8mm film transfer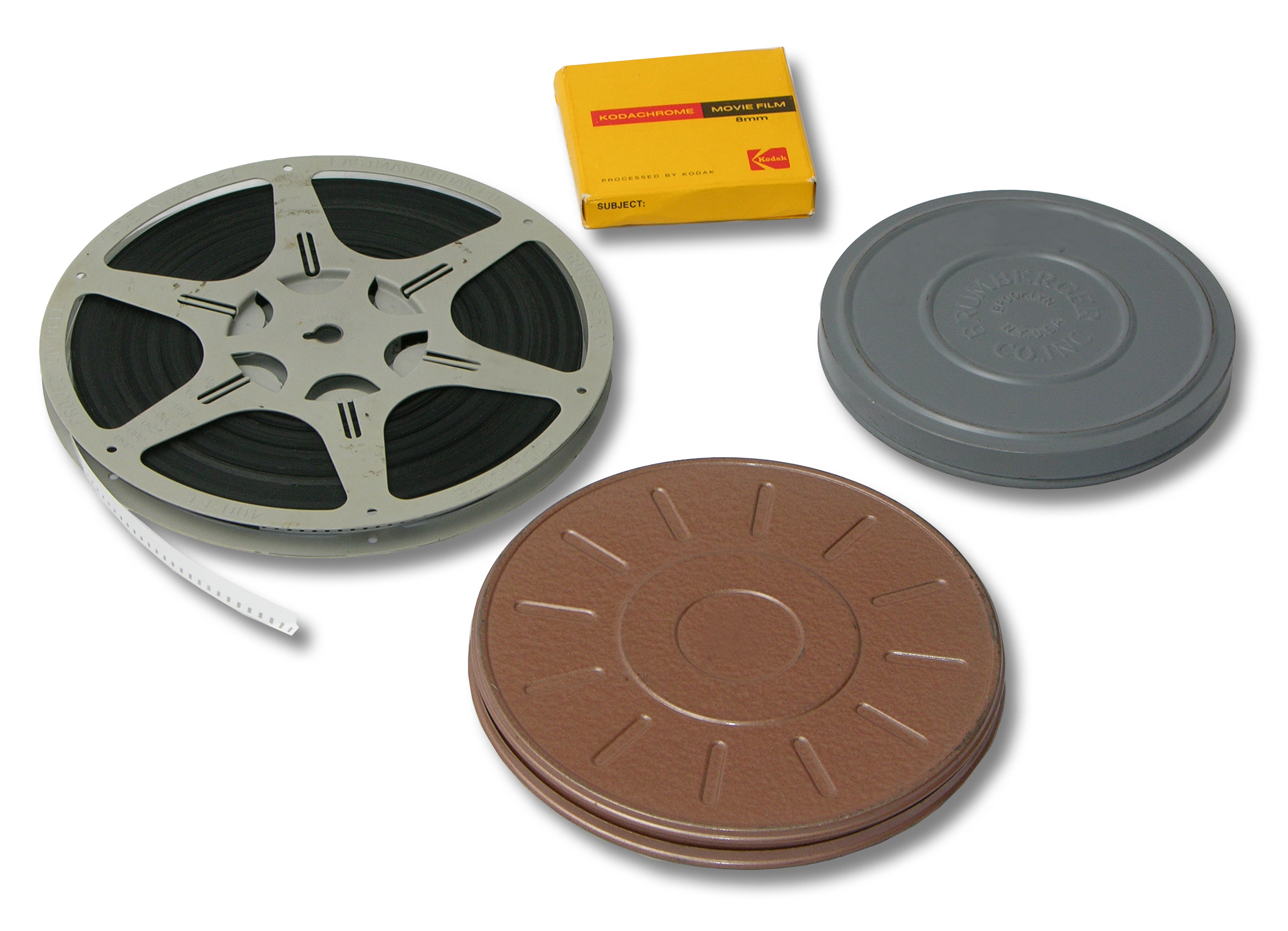 Photo & 35mm slide scan & transfer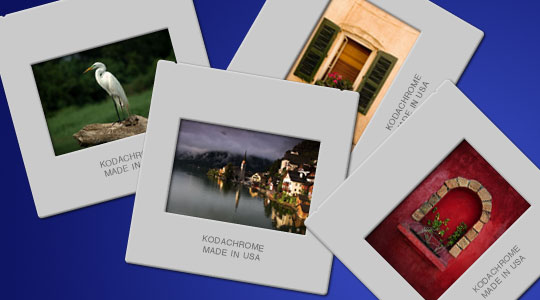 Custom packaged, professional retail - ready, large quantity DVD packages
POSTERS

FULL COLOR PRINTED CLOTHING & ACCESSORIES (never a screen or film charge!!!)


Video Editing
Announcing our new 5.1 surround digital video editing capability. Our engineers are nationally certified in both the AVID MEDIA COMPOSER digital video editing systems and of course the MACINTOSH FINAL CUT PRO VIDEO EDITING SYSTEM. (We use FCP 7. We bought Apple's FCP 10 and recognized, along with the rest of the industry - a HUGE STEP BACKWARDS. It is a dumbed down version with no professional audio editing capability, limited compatibility with the pro systems. It was made for Mom and Dad to play with their "vacation to the Grand Canyon", typically shot on an I Phone - not real "Broadcast Quality Digital Cinema Cameras" in other words FCP 10 is a total and utter joke). FCP 7 is used in 10,000's of major feature films, television productions and the "high end" web production. If someone you call is foolish enough to admit using FCP 10, that will be the first of MANY warning signs you are dealing with amateurs - or at best the wrong facility. We speak from 4 decades of experience, plus our network of hundreds of fellow professional editors and owners all watching the industry trot out mistake after mistake -so don't be taken in by some kid who graduated from a non state approved 12 month training facility and think they can produce. Remember "those that can do - those that can't teach" - we have to "make our bones" each and every day or we would go out of business. Experience ALWAYS pays off- especially if it spans the ENTIRE MODERN ERA of digital media! Photoshop, After Effects and the entire Adobe Suite, Boris Effects and a host of other digital editing add ons round out the Southeastern United States' most experienced and longest continuously operated full service multi-media facility. Our productions are on the air regularly all over the world - even You Tube is crowded with our productions for Lowe's, Gardner Roofing products and many other high end corporate productions. Not to mention we are the only facility in Tampa to shoot, record and edit a music video that has over a third of a million views with 5000 to 4 "Like" ratio. Your corporate, trade show, media ads and music videos can also be filmed, edited and authored to DVD in our state of the art facility for VERY reasonable rates! We have the only truly SOUND PROOF sound stage withing 700 miles. Visit our sister company's website PROGRESSIVEMEDIA.PRO to view various samples of our diverse and extensive body of work. We drive and fly all over the world for on location shooting on an as needed basis. Contact us for more information regarding shooting raw tracks for your video locally or forwarding us the unedited tracks. (We routinely rescue projects that were ineptly thrown together by someone with a cheap DSLR, thinking they can be the next Scorsese. When the reality is shooting Professional Digital Cinema as we do, requires SO MUCH MORE THAN A CHEAP DSLR STILL CAMERA YOU CAN BUY OFF THE SHELF FROM "BEST BUY" THAT HAPPENS TO DO VIDEO TOO! A good rule of thumb is that if some one shows up with these cheesy Canon, Nikon or whatever, still camera to a shoot -THROW THEM OFF THE SET! That's a wedding photographer trying to waste your time and MONEY! There is a reason we use rugged Ultra Hi Def Hollywood level movie gear, including several hundred thousand dollars of ancillary lighting, grip gear, remote trucks, all the editing equipment and special effects, music libraries, over $75,000 in continuous education and counting. We will post (digitally edit and conform) your project, add special video effects from our bag 'o tricks, and use the audio from the CD we replicated for you! We have special "get to know you" deals on editing and DVD manufacture. Call ASAP and let us know how we can help you create an exciting new marketing tools and fresh streams of revenue for your company!
Here is a partial list of our happy video production clients...
Ron Schon Advertising, RFB Advertising, Home Shopping Network, (HSN), Maury Povich Talk Show, Embassy Suites Hotels, Tampa Convention Center, Lakeland Regional Cancer Center, US Produce Association, US Apple Association, Writing Stable Advertising, Meister Media Publishing, Sweetbay Grocery Markets, Florida Citrus Association, Georgia Pecan Growers, Florida Tomato Growers, Melting Pot Restaurants Corporate, Chilean Haas Avocado Growers, Florida Grower Magazine, US Western Fruit Grower, "Dr Jean" Feldman, Boca Beth, Gardner Asphalt Corporation, BlackJack Roofing Corporation, Cooley Roofing Manufacturing, DITEK Manufacturing Florida, Clearview Communications, Brandon School Of Dance Arts, Firestar Bicycle Reflectors, Masterpiece Living, Sayah Floor Cleaning Solutions, Lana Stebbins Music Videos, Carolyn Cline "Patsy Cline" Tribute Concerts, Institute of Equine Podiatry

Here is a partial list of equipment available in every session for NO extra charge!
Steady Cam, Teleprompter, Video Crane, Professional Dolley System, Full complement of lighting including 2 sets of Chimera style, Halogens and Fresnel & new state of the art HIGH OUTPUT 1200 watt color temp adjustable LED panels.
Multiple wireless microphones, 4 Panasonic HIGH DEFINITION matched Digital video cameras,(including the ultimate shallow depth of field DSLR killer the AF100, Many many interchangeable cinematic lenses,matched Canon standard def cameras, Under water camera housings, Sony beta-cam mastering deck, Sony DSR 45 DV mastering deck, AJA high def I/O's.
Sony 20 inch calibrated studio monitor, oversize client monitor, full audio post room with Pro tools and crazy expensive mics, tons of grip equipment. 30 years PLUS of honest SUCCESS!
Apple Final Cut Pro video editing suite of software, Adobe After Effects CS5, MAYA animation tools, AVID media composer, Photoshop, Premier and $1000's of dollars of special effects, plus tons of cool digital backgrounds. Green screen, 2 in-studio scopes (not software based, but the real thing!), portable confidence monitors for on-site viewing. Your Audio and Video editors come with years and years of experience working for the same facility year in and year out without jumping around for whatever reason...
We have a very flexible shooting staff, available anywhere in the U.S. and Caribbean and tons and tons more!!!

PLAY OUR LATEST DEMO REEL
PLAY OUR INDUSTRIAL - CORPORATE DEMO REEL
Audio Recording and Mastering

We have a full feature Pro tools mastering environment available to our duplication clients at a special industry discount.
If your master needs that finishing touch, trust a production facility that has mastered 1000's of albums
through the years to "make it right". We have 4 different sets of monitors we listen through, and most projects
shouldn't take over 2 hours to complete! Our current rate is only $85/ hour plus $3.50 for the master disc.


TAPE, VHS, LP, 78 record, BETAMAX, PAL, SECAM, BETA SP, Mini DV, HI 8, DAT, DVD & CASSETTE TRANSFERS, 35mm SLIDES & PHOTO scans to dvd
TRANSFER from Open Reel, VHS, VHS c, Beta SP, Digital 8mm, HI 8, mini DV, DVcam to disc
Single title transfer no editing 29.00 (includes dvd)
(SAME DAY SERVICE ADD $20.00 each when available)
Multiple titles transfered no editing 25.00 (includes dvd)
5 or more transfers $20 ea (includes dvd)
10 or more transfers $14 ea (includes dvd)
25+ $12 (includes dvd or digital file)
50+ transfers, call for quote
Editing & mastering (real time) with an engineer, or DVD authoring with menus 85/hr plus cost of media
Convert any of the above to QUICKTIME or WMV digital files add $5 to any of the above prices

Conrt any product above to Quicktime or WMV high res digital files, (VHS, VHS c, Beta SP, Digital 8mm, HI 8, mini DV, DVcam)
Add $5 each to above pricing
LP Record, Cassette or DAT Tape Transfer to CDr
33+1/3rpm 2 start ID's only, (a & b side indicated on disc) 25.00
Multiple cassettes to transfer only LP or Cassette transfers 2 start ID's, no editing 12.00 ea.
Special discount quote for entire collection transfers
78 rpm 37.00
(SAME DAY SERVICE ADD $20.00 each when available)
Mastering room charge to lower hiss only $5.00 per title!
Add ID's for every song on LP or cassette surcharge 5.00 per transfer
Convert files to MP3 add $5 to qty above
Older 8mm and Super 8 film transfer to DVD
average transfer $50 per 50 footer, ($25 per is more than 10) $60 400 foot, ($35 for 10+)
multiple title transfer discounts available
add MUSIC your choice or ours, to spice up your DVD only $1.00 per minute. (38 minute dvd would cost $38)
TRANSFER from 35 mm slides or photos to disc
Images direct digital transfer, slides are tranfered at a minimum 600 to 1200 DPI, photographs minimum of 300 dpi.
1 to 25 slides or photo's to dvd $25 (includes dvd)
26+ images are only .50 each. Additional dvd copies are only $5.00 each
Please call for larger volumn discounts
We routinely make custom slide show DVD presentations with free music!
Editing & mastering (real time) with an engineer, adding music and titling, and custom DVD authoring only 85/hr
(plus the cost of transfering the pictures or slide to a digital medium)
New! Pal & Sec-am (Euro Standard) VHS & DVD CONVERSIONS
Single title conversion no editing 49.00
Multiple titles transfered no editing 29.00
(SAME DAY SERVICE ADD $20.00 each when available)
10 or more transfers $20
Convert files to Quicktime or .WMV add $10 per transfer

New! Hard to find "old school" consumer Beta-max, (pre VHS), TRANSFER TO DVD
Single title transfer no editing 49.00
Multiple titles transfered no editing 39.00
(SAME DAY SERVICE ADD $20.00 each when available)

Transfer TO Mini DV and Broadcast BETA SP
Single title transfer no editing 39.00 plus cost of tape
Multiple titles transfered no editing 29.00
(SAME DAY SERVICE ADD $20.00 each when available)
10 or more transfers $10 ea (includes dvd)
Transfers to BETA or MINI DV add for tape if not customer supplied 15.00
Transfers to BETA add for tape if not customer supplied 60 minutes + 25.00

Micro cassette Transfer audio cassette
normal length & speed 40.00
1/2 speed extended play 65.00
(cassette to micro, same + 10.00 for blank micro cassette)
(SAME DAY SERVICE ADD $20.00 each when available)
Convert files to MP3's $5 to above prices
Vintage "WIRE RECORDER" transfer to cd
Call for quote and capability

RETURN TO TOP
FULL Color Super Cool Posters

(digital posters can be shipped 2 days after sign off!!!)
| | | | | | | |
| --- | --- | --- | --- | --- | --- | --- |
| Quantity | 100 | 200 | 1000 | 2000 | 5000 | turn time etc. |
| 8.5 x 11 digital print | 150 | 275 | 750 | - | - | digital is ready in 2 days |
| 11 x 17 digital print | 175 | 350 | 1000 | - | - | digital is ready in 2 days |
| 11 x 17 offset | - | - | 395 | 590 | 1195 | ship $25 to $35 7 to 10 days |
| 18 x 24 offset | - | - | 590 | 928 | 1690 | ship $25 to $35 7 to 10 days |
| 4 x 6 full color postcard | - | - | - | - | 275 | 275 / 5000 high gloss uv included |
Add $50 for high gloss on offset poster print jobs only. Prices are from your digital art.